Photovoltaic Resources of interest
Full Circle Solar is the crew that designed and installed my system.

Trace Engineering manufactures the inverters and charge controllers in my system.

Home Power Magazine is required reading for anyone who owns or is considering a photovoltaic or wind energy system.

California Energy Commission has site with more information about the rebate programs.

The California Solar Industries Association can help you find a Solar Contractor in your area.
---
Electric Vehicle Links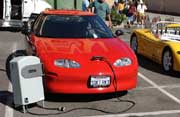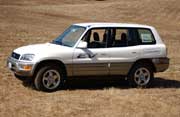 These vehicles are truly zero-emitting; they are powered by the sun.

General Motors on the EV1.

Toyota on the RAV4-EV. Now available to retail customers.

These other links have more information:

EV World review of the RAV4-EV

AC Propulsion is the company that makes the tzero.

&nbsp

&nbsp

This page is supported by Adelman@Adelman.COM - Kenneth Adelman


&nbsp